Top Rated Home Builders In Farmington Hills MI
Windmill Homes can build you your dream home in Farmington Hills MI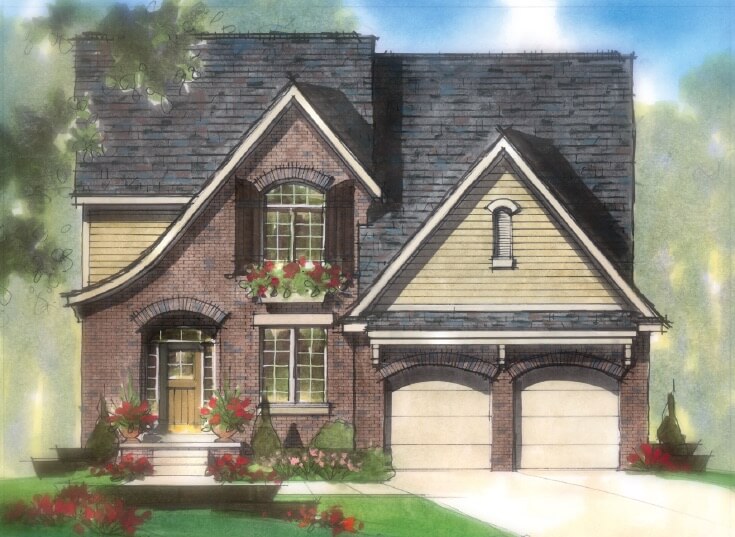 The Windmill Group has always had an emphasis on residential homes, with both single family and multi-family developments. We've won quite a few awards due to our professional home building experience, and we're continuing to move forward. Check out our current communities to see where we're building! Don't wait any longer, contact us today to get into your dream home.
We develop and build custom homes in prestigious neighborhoods all through southeast Michigan. The Windmill name stands for traditional high-end residential design and building. Before building a home, multi-family unit, or community, we do thorough research to evaluate and determine the most successful conclusion that can be met. The research leads to spacious and comfortable living areas, outstanding kitchens and luxurious master suites. Our home designs are also focused around exterior elevations and lighting (both natural and architectural) which completes the Windmill Group experience.
The Windmill Group's principals, Stuart Michaelson, Sami Harb and George Mager, represent years of construction and development expertise embracing innovative and imaginative concepts in the ever-evolving home building industry and routinely attend national conventions and trade shows to ensure the latest technology and construction innovations are used in a Windmill Group community.
---
Home Builders in Farmington Hills MI
We've been building dream homes for over 25 years. With nearly three decades of experience, we know how to make a quality home. Our communities span across Southeast Michigan and are filled with single family homes, multi-family units, and customized homes. Maybe you're running out of space in your current home, or you're looking for a change of scenery, we know that you'll find some peace of mind inside one of our homes.
Our homes range from 2-3 stories, 3-4 bedrooms, and range in price anywhere from $190,000-$600,000. Here are just a few examples of rooms and homes that we have featured throughout our communities:
Our home prices are affordable, our floor plans are spacious, and our living areas are comfortable. Come check out one of our communities today!
---
Custom Homes in the Farmington Hills MI Area
Windmill Group is the leading custom home builder in Farmington Hills MI. While we do have many communities that come with pre-built homes, we also offer customized homebuilding for those who have a desire for something unique! Most of us see a home, and when we walk through imagine what we'd do with the open space. Some of us want to add a fireplace, remove a wall, or add a hidden passageway. Most builders limit you to their designs and "cookie cutter" homes. With our custom plans and designs, you don't have to feel confined by your imagination and creativity!
There isn't much that we're not able to do when it comes to customizing your home. If you're interested in adding something on, or changing the layout of a room, let us know! We love to work with our clients and give them the home of their dreams. We've won awards from our customized home plans and builds. Check out the homes below, and if you're like the what you see or you like the thought of having your own custom dream home, contact us today to start the process!
---
Mary P., Farmington Hills MI
"I love my new home! Not only were they extremely flexible when it came to customizing my home, but they gave me an amazing deal and the neighborhood is beautiful. Thanks!"
---
Don't wait any longer to get into the home of your dreams! Contact our team today and start moving today!
---